Hiking Hiking, sport and recreation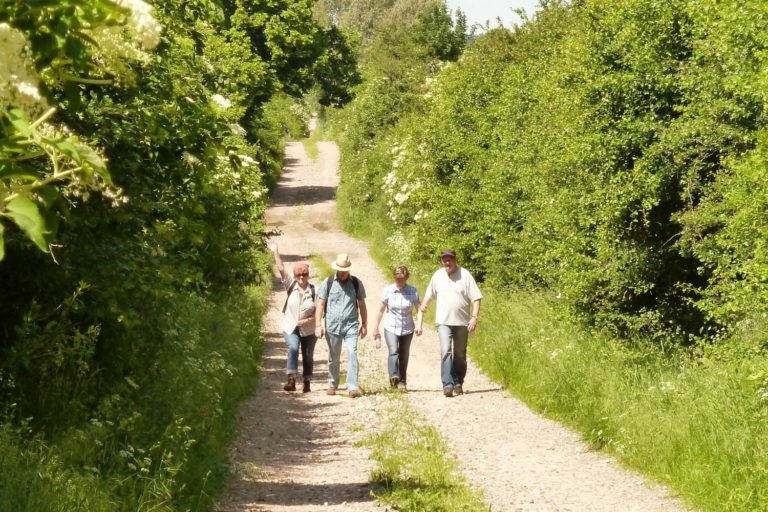 The centre of the leisure landscape Tollense valley is the scenic 17 km² large Lake Tollensesee which is only some minutes away from the city centre. The lake belongs to the cleanest and most beautiful waters in Mecklenburg Western-Pomerania. It's perfect for swimming, sailing, surfing, fishing and for boat trips.
A cycle or hiking tour round the Lake is an appealing experience for many nature lovers. The 35 km long Lake Tollensesee cycle tour is not only well-developed but also much diversified. Nice villages, small guesthouses, some interesting treasures along your path, fantastic views and wonderful nature accompany you on your tour.
To see the wonderful landscape in the Tollense valley and environment during a hiking tour has a special attraction. You can see and experience many things along your path better and more intensive while walking.
New developed is the "Grüne Runde", a hiking trail of 40 km length. This tour connects all recreation areas of the town. In spite of the near town you walk in wonderful nature and landscape. Beside the good swimming possibilities on Lake Tollensesee you can refresh yourself on Lake Reitbahnsee, too. The hiking trail is only accessible by foot!
The seasonal calendar for hiking tours, the brochure "Grüne Runde" and the brochure about the "Pilgrim's way Mecklenburg Lake District" is available in the Touristinfo Neubrandenburg.
Touristinfo Neubrandenburg
accommodation office
counselling and sale of souvenirs
placing of guided journeys and city tours
information and brochures about the city and environment
information and offers for an accessible holiday
maps for cycling and hiking
ticketing and many others
Book your journey and your personal adventures with us. We will be happy to advice you!