Nature Creative lines meets with the City of Four Gates Neubrandenburg in the Mecklenburg Lake District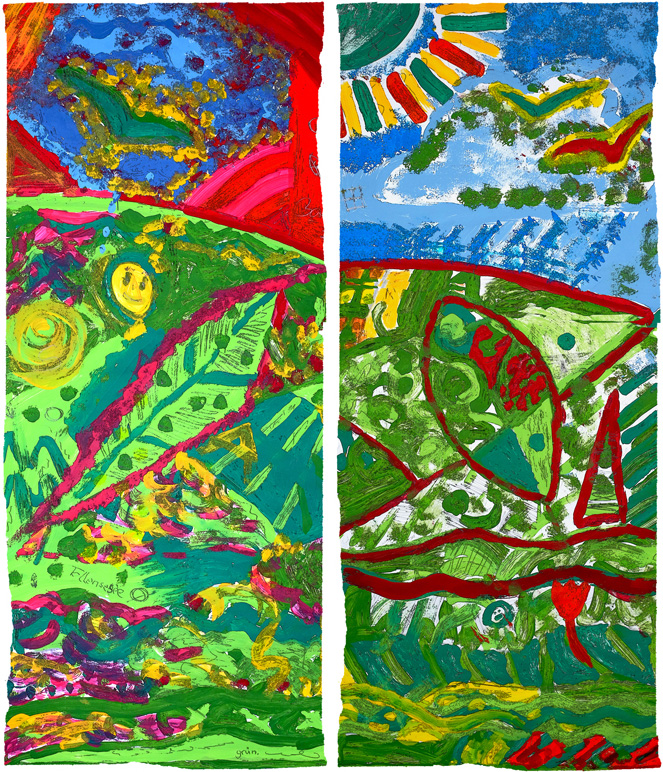 Hilly landscape, glaciers of the ice-age, the Lake Tollensesee, the culture park – a wide leisure landscape has preserved its natural beauty and invites guests and locals to exploration and recreation.
Mecklenburg is beautiful in every season. Rolling hills, thick forests, wide fields, rare animals and plants, sleepy towns and villages with its people – this magic of Mecklenburg you can best discover by foot or bicycle.
We want to introduce nice and interesting hiking and biking trails in the surroundings of Neubrandenburg. The routes show charming landscapes and you can get to know the multifaceted wildlife as well as historical and cultural locations.
The well developed and more than 200 km long hiking and biking trails in the area of Lake Tollensesee offer the best qualification to recreate away from the hectic everyday life.
A tour round the Lake Tollensesee is a particularly attractive experience for many nature lovers. The 37 km long cycle path around the lake has not only a very good infrastructure but is very varied, too. Nice villages, small guesthouses, wonderful views and beautiful nature accompany the hiker. Discover and experience the city of Neubrandenburg. You can orientate yourself with guideposts, markers and information signs. All tours start at the meeting point on beach Strandbad Broda near the bridge Oberbachbrücke. The centre of the recreational landscape is the picturesque 17 km² large Lake Tollensesee which is situated only some minutes away from the city centre. The lake belongs to the cleanest and most beautiful waters in Mecklenburg Western-Pomerania. Perfect for bathing, sailing, surfing, fishing and boating it is a magnet for everybody.
Relax with a multitude of free time activities, enjoy the idyllic landscape and get inspiring and fascinating impressions. We would like to invite you and would be happy to welcome you in Neubrandenburg.
Touristinfo Neubrandenburg
accommodation office
counselling and sale of souvenirs
placing of guided journeys and city tours
information and brochures about the city and environment
information and offers for an accessible holiday
maps for cycling and hiking
ticketing and many others
Book your journey and your personal adventures with us. We will be happy to advice you!