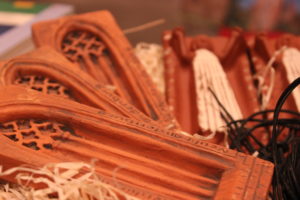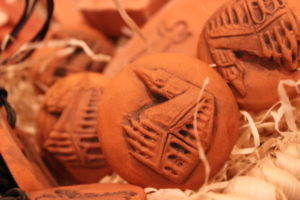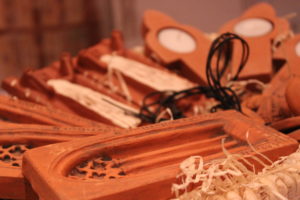 Foto: S. Dufke
In our Touristinfo you can not only be advised by our friendly team, you find a varied selection of typical and original Neubrandenburg souvenirs, postcards, tourist guides and many others, too.
Produces made by Kay-Uwe Asmus
The city ring
(prices start at 129,00 €)
Key chains
(each 10,00 €)

Wine glasses and many more 
| | | |
| --- | --- | --- |
| Produces of the vineyard Rattay | | |
| | | |
"The 1000Lakes-Wobbler"
(each 18,00 €)
PIN – TORSPIRALE
(each 1,00 €, each 4,00 €)

brochure
"Schöne Zeiten"  in Neubrandenburg  (each 1,50 €)


BLOG Stories about Neubrandenburg

Stories, worth to tell about.

BLOG Stories of guests of Neubrandenburg                
Touristinfo Neubrandenburg
accommodation office
counselling and sale of souvenirs
placing of guided journeys and city tours
information and brochures about the city and environment
information and offers for an accessible holiday
maps for cycling and hiking
ticketing and many others
Book your journey and your personal adventures with us. We will be happy to advice you!