Public guided tours 2019 Varied and surprising!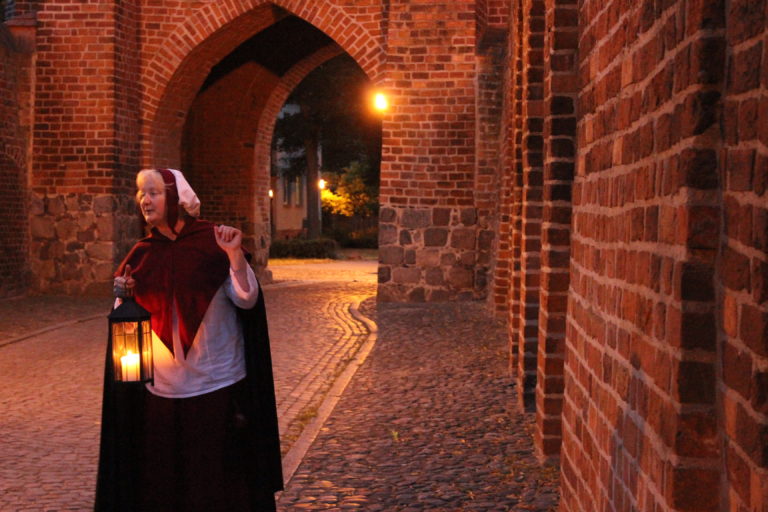 Explore the history of Neubrandenburg from June to September on every Wednesday and Saturday at 11.00 am. Meeting point is Touristinfo, HKB Marktplatz 1.
Our skilled guides accompany you on your way through the nice and lovely city centre, along the medieval fortifications and past architectonical sights. Not only for foreign guests  Neubrandenburg is an interesting destination. Particularly people who have lived here for a longer time can experience new and surprising things about their town with us.
The dark sides of Neubrandenburg…
Beside the popular guided tours interested citizens and tourists can explore the darker sides of Neubrandenburg with"Anna, the night-watchwoman". Listen to amusing and scary anecdotes during a nightly walk from July to August on every Friday at 9.00 pm. Meeting point is the main entrance of the Concert Church.
The guided tours are without barriers and suited for wheelchair users and visitors with restricted mobility.
Touristinfo Neubrandenburg
accommodation office
counselling and sale of souvenirs
placing of guided journeys and city tours
information and brochures about the city and environment
information and offers for an accessible holiday
maps for cycling and hiking
ticketing and many others
Book your journey and your personal adventures with us. We will be happy to advice you!